By Victoria Girard, PhD, head of biomérieux automated ID & AST R&D
Sometimes the smallest things can have a big impact. The new VITEK® PICKME™ is a case in point. It looks like a pen and is just as easy to use. But it measurably increases standardization and streamlines sample preparation for VITEK® MS.
The VITEK® MS mass spectrometry system is a solution of choice not only because it provides accurate species-level identification in minutes, but also because workflow is incredibly straightforward and efficient. VITEK® PICKME™ now brings an added level of efficiency to the sample preparation phase.
Just 4 steps to use VITEK® PICKME™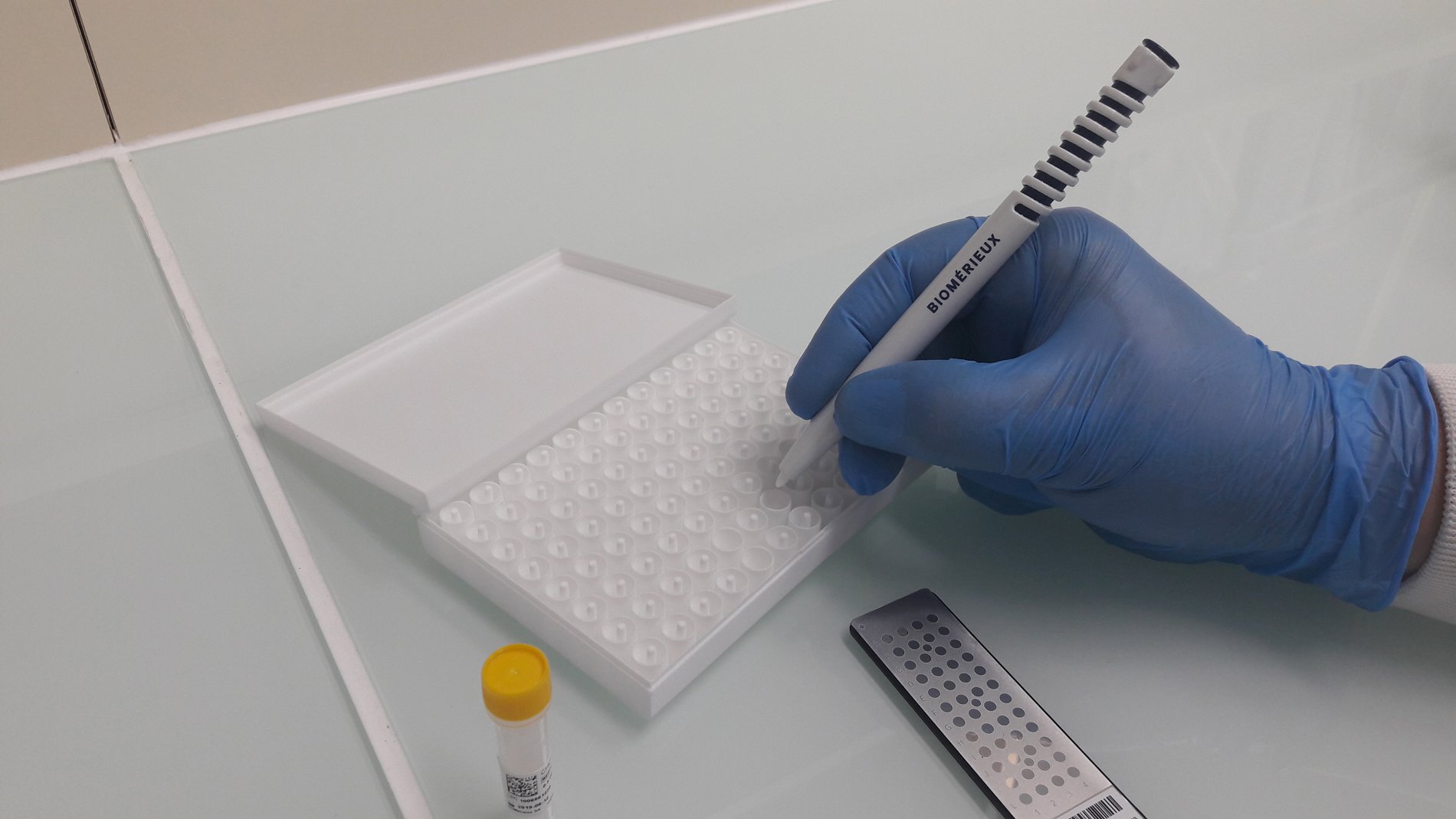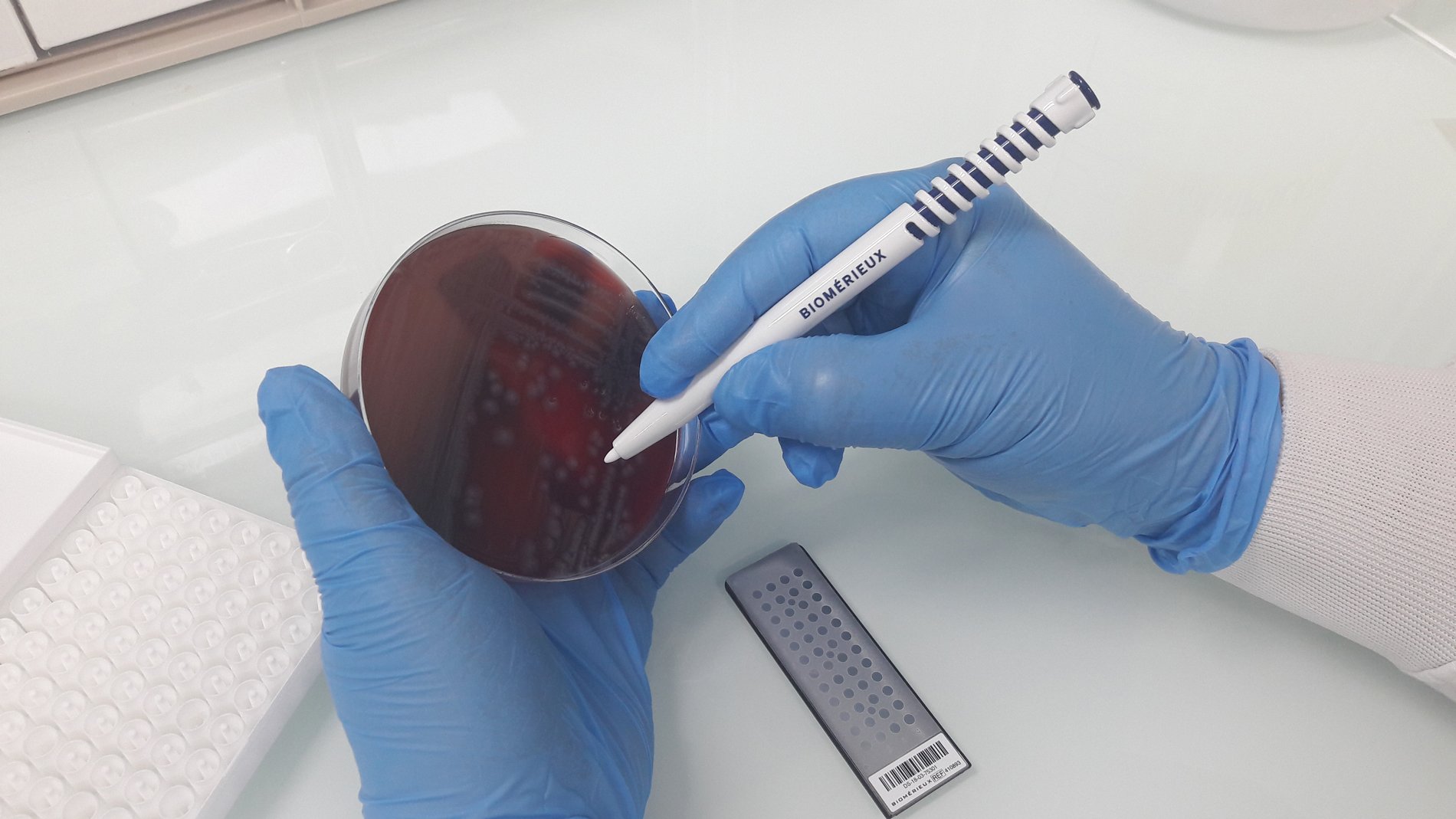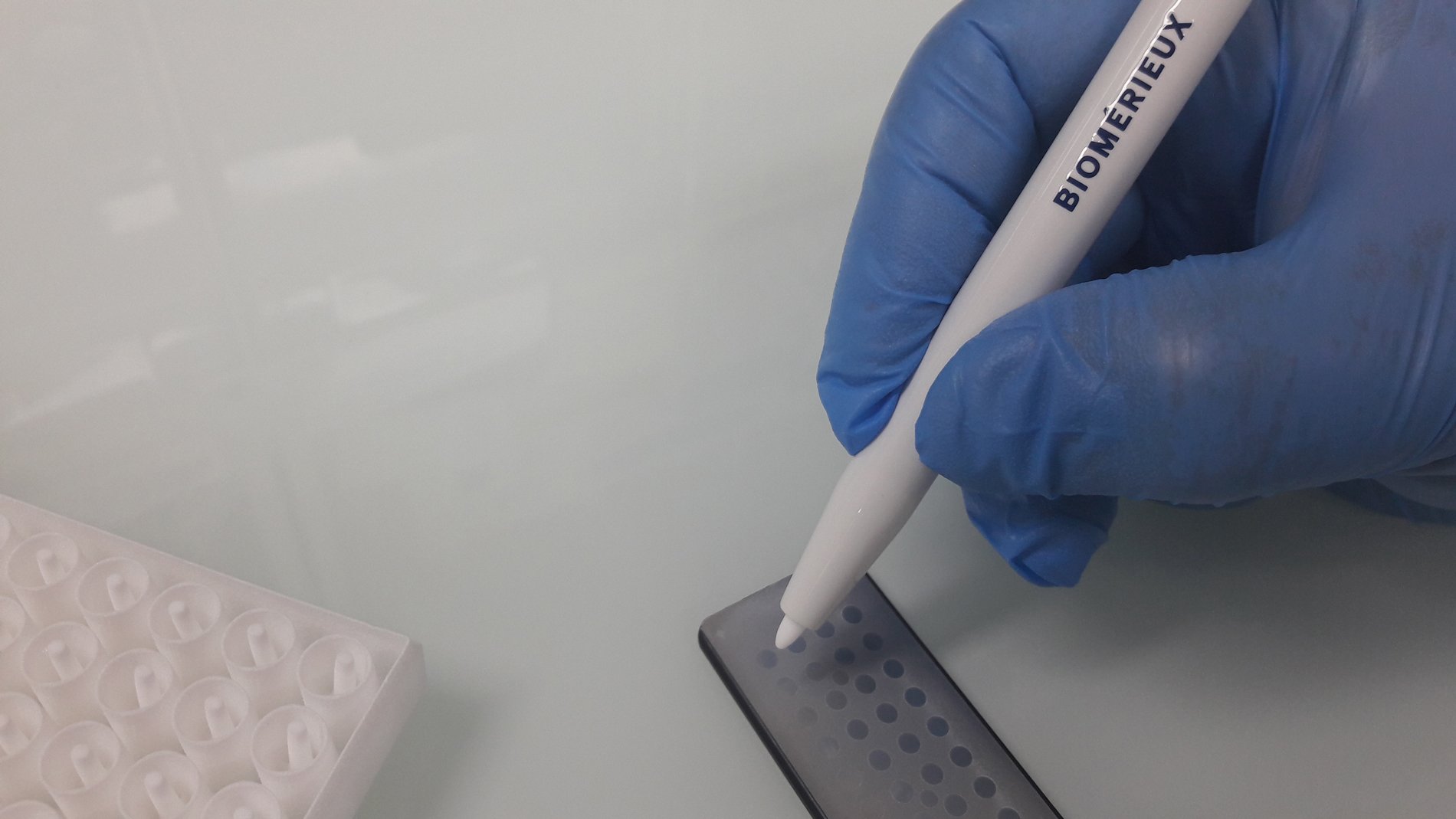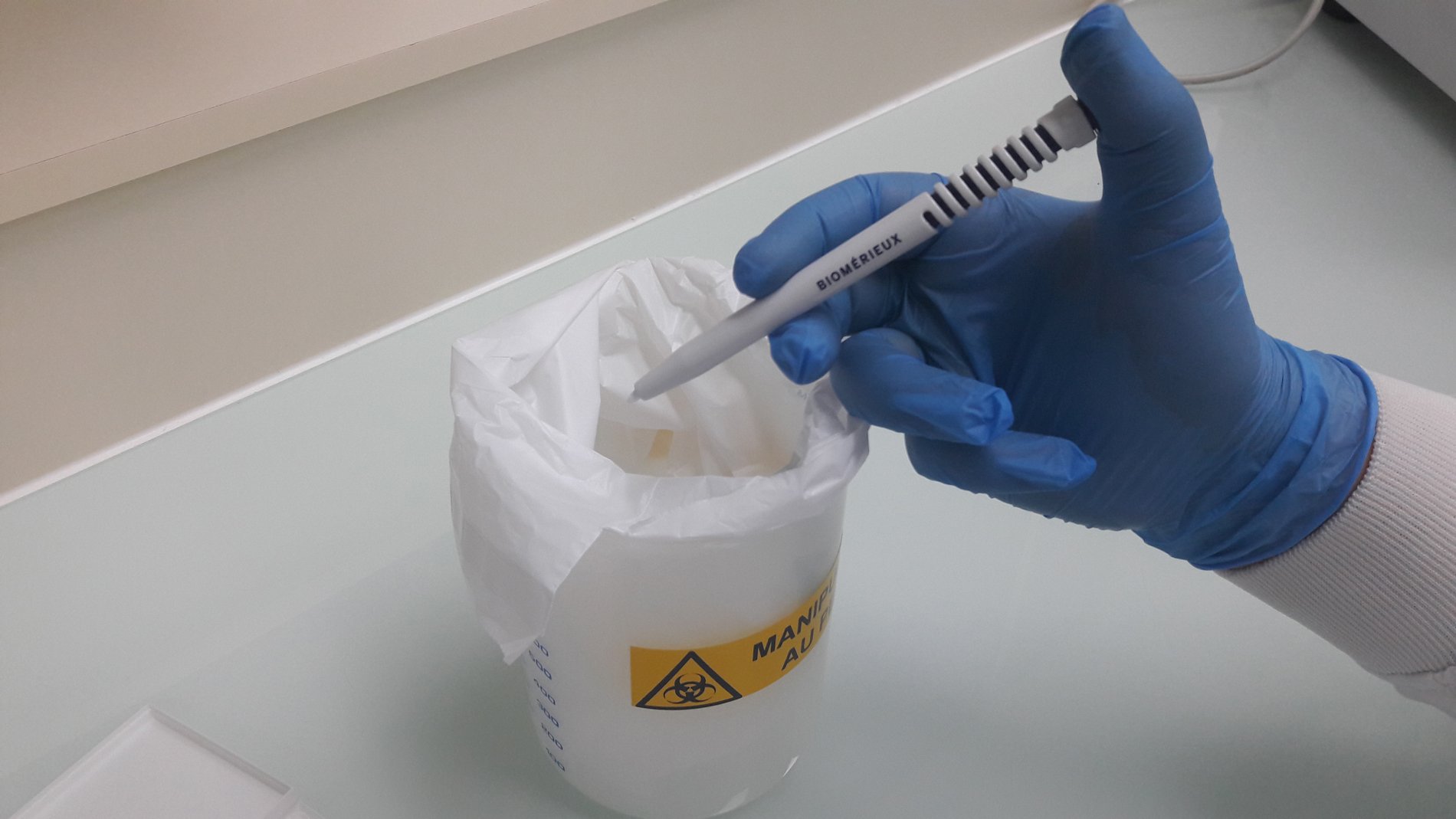 Designed by microbiology experts, the VITEK® PICKME™ "pen" has a disposable nib designed to let you easily pick up a colony just by contact and then smear a thin layer onto the VITEK® MS-DS target slide spot. The nib is then hygienically ejected directly into an appropriate waste container.
VITEK® PICKME™ reduces variability among users and offers significant time savings for sample spot preparation. "Mucoid" and "dry" colonies are considerably easier to deposit than with loops. Deposit quality is impacted too: both new and experienced users obtain improved homogeneity and thinner deposit, even for very mucoid colonies.
With boosted workflow efficiency and spot-on quality for sample preparation, VITEK® PICKME™ makes lab life easier.
Ready to make your workflow easier every day with the VITEK® PICKME™
CONTACT YOUR LOCAL REPRESENTATIVE