Genova Diagnostics enjoying enhanced flexibility with VITEK® MS V3.1
Upgrades for instruments, software and computers are a necessary but not always welcome part of daily life for many laboratories. As Deborah Hensley, the Microbiology Technical Supervisor at Genova Diagnostics, puts it: "Our lab gets a lot of updates, but they aren't necessarily improvements." But for Hensley, the recent VITEK® MS upgrade was an exception.
Headquartered in Asheville, North Carolina, Genova Diagnostics has provided innovative laboratory testing for the past 25 years. Their tests use both traditional and innovative biomarkers for a more complete understanding of specific biological systems to enable targeted treatments. In this context, Genova relies on VITEK® MS to provide identifications for hundreds of isolates each day. For them – like many other reference laboratories – maximizing efficient lab operations is a necessity. The improvements to both ID setup and results review included in the VITEK® MS upgrade help Genova do this.
Flexible setup and review
Being able to change between one person to another inside of an acquisition group has made results review faster
With VITEK® FLEXPREP™ software, technicians can setup VITEK® MS target slides at any networked PC. "[Technicians] used to have to wait for a [specific] PC," explains Hensley. "Now they can sit down at any PC [in the lab]." In addition, with the new interface included in the upgrade, "everyone finds the system easier to use."
The upgrade also features operator and reagent traceability. Technicians can track reagent lot number and expiry date as well as setup operator and bench for each spot on a slide. This not only increases traceability, but also impacts result review since technicians can review slides according to the technician who set up each spot. "Being able to change between one person to another inside of an acquisition group has made results review faster," says Hensley.
VITEK MS target slide setup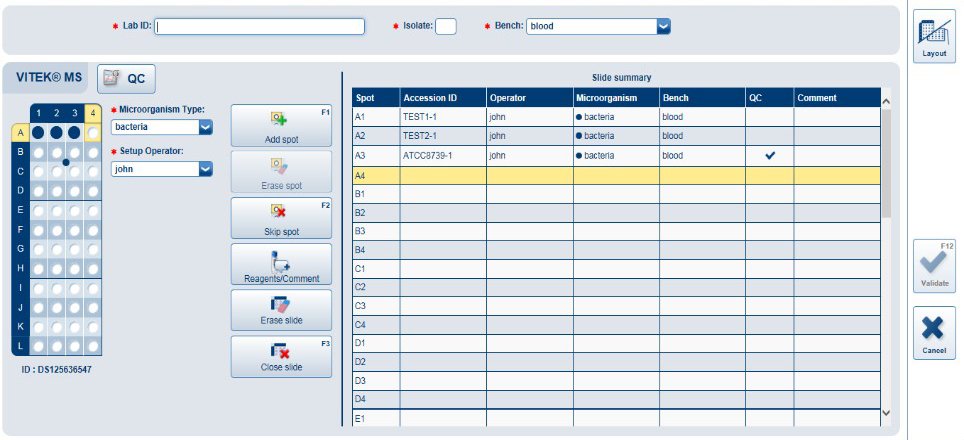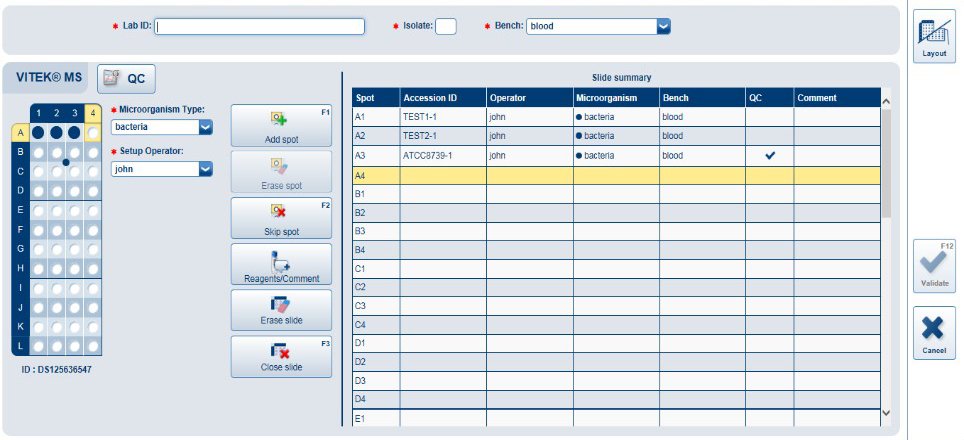 VITEK 2 AND VITEK MS target slide setup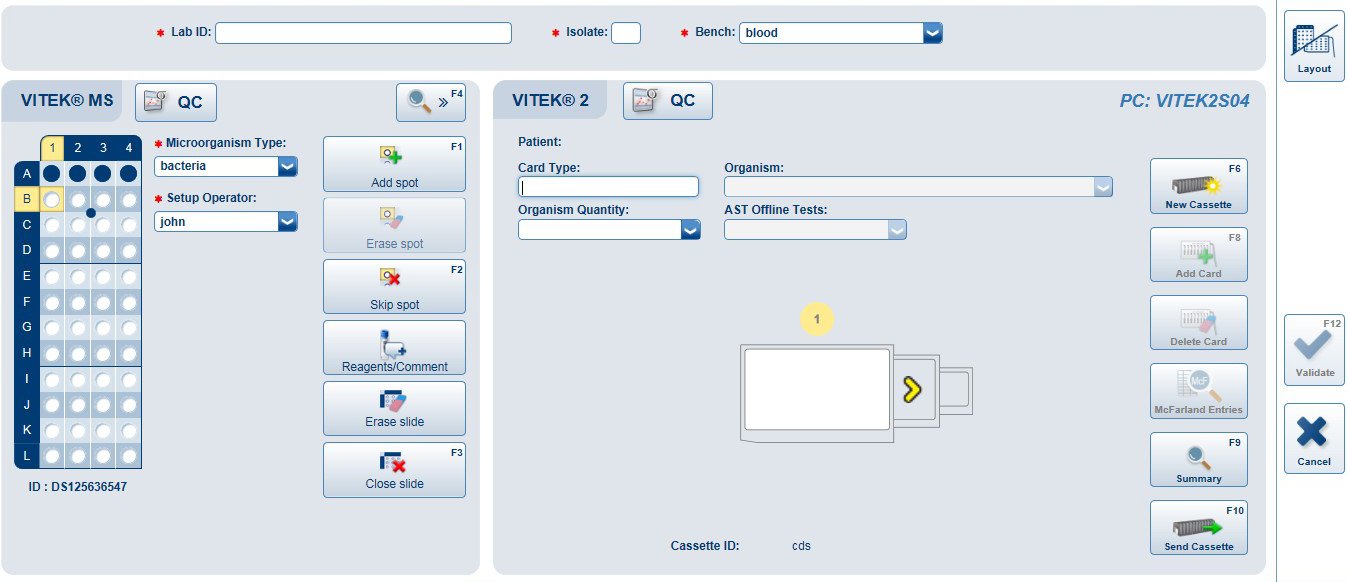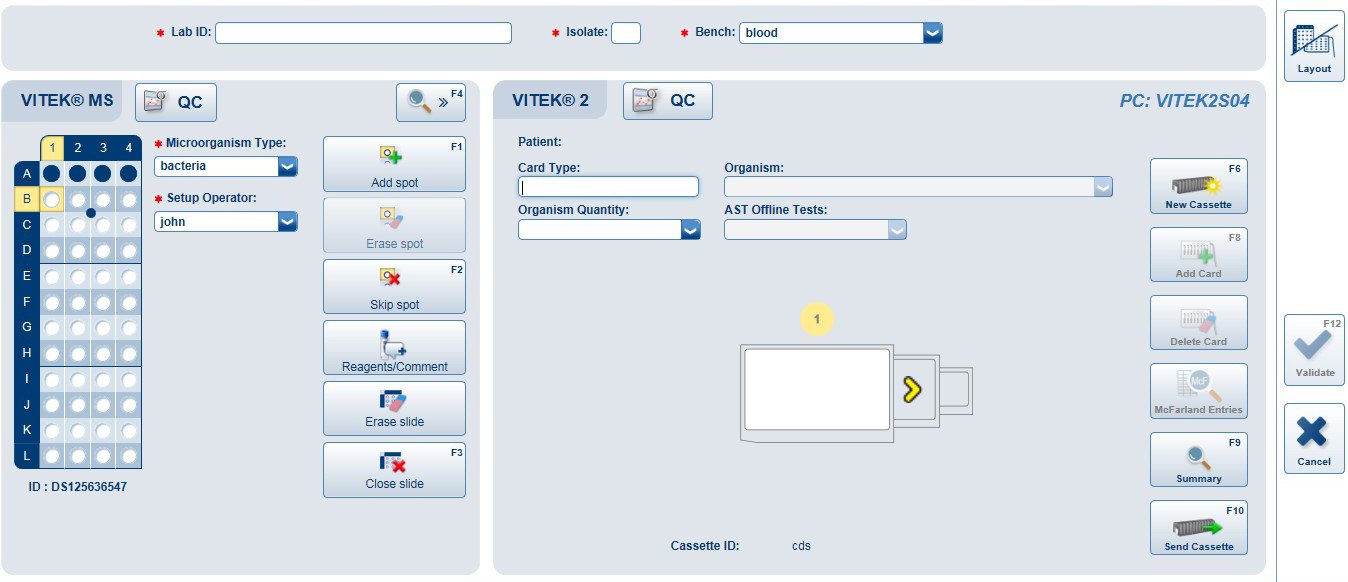 Several other improvements to result review are included in the update, such as new customizable, flexible filters to quickly select results to review. High confidence, green results can also be automatically released to the LIS (Laboratory Information System).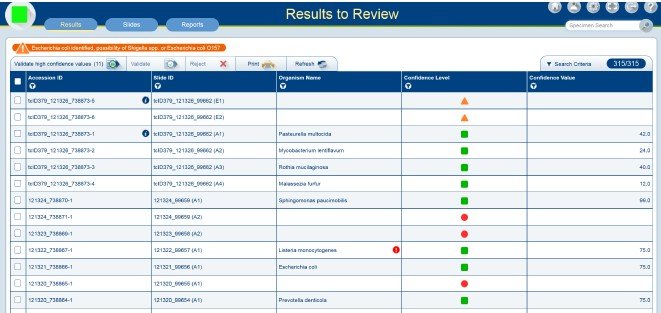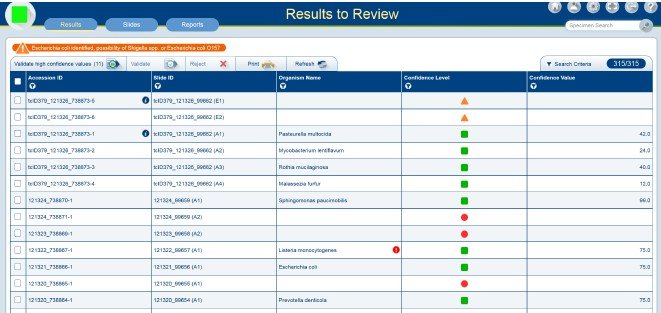 Saving time every week
Several new features are included to help laboratories manage QC requirements. A QC mapping feature that allows laboratories to create "maps" for QC to save time and reduce errors "has made it a lot easier to do weekly QC" for Genova. Hensley also appreciates a new QC report: "As a manager, I love getting a QC report at the end of the month. Before I didn't have any report like that, I just had a lot of paper. I think it has saved us an hour a week."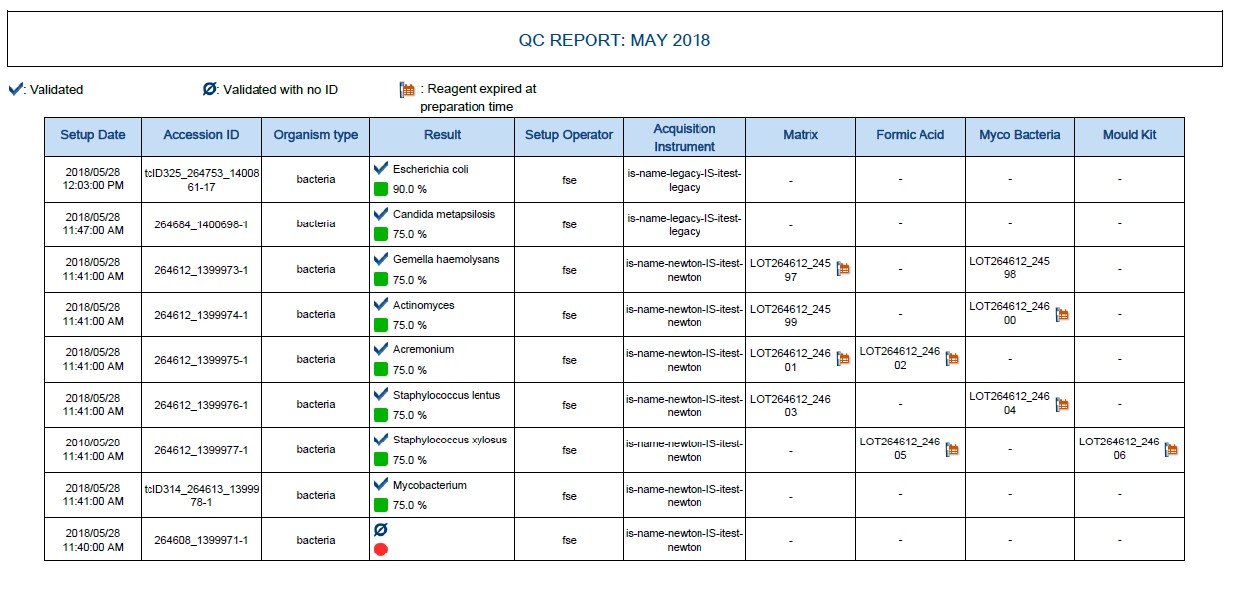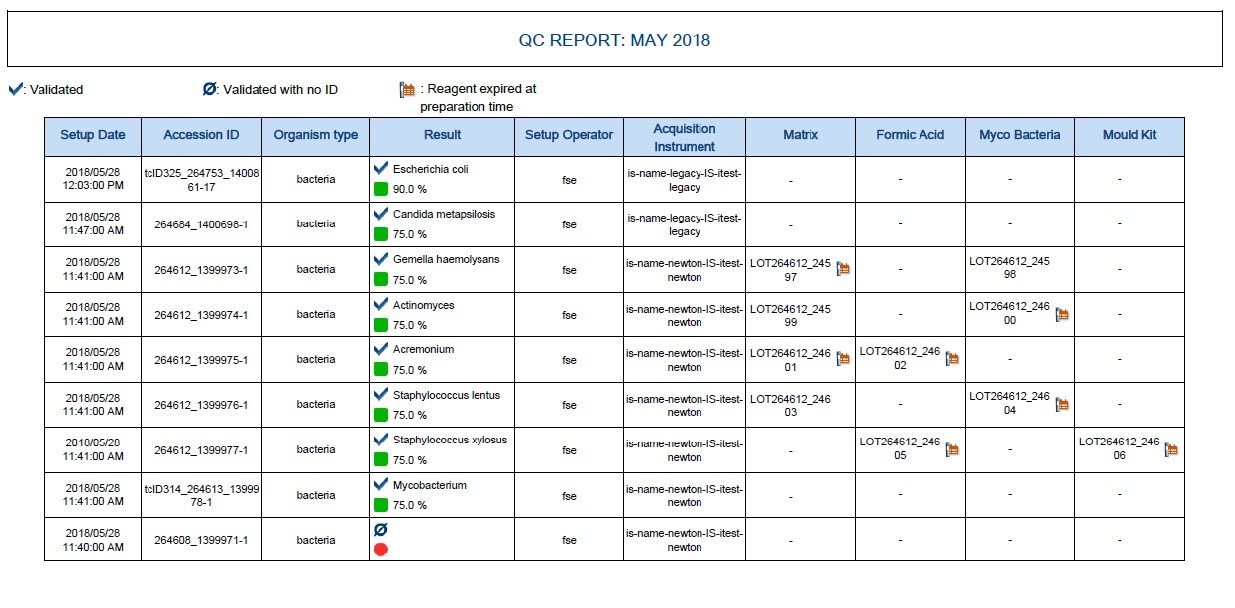 Managers can also access three other new reports to enhance laboratory management:
A spot report helps monitor spot quality to identify training needs
An Isolate detail report provides a comprehensive overview of each isolate
A usage report provides a detailed summary of instrument use for optimization
Results data linked for a fuller picture
VITEK® FLEXPREP™ software improves not only VITEK® MS setup but also integrates with VITEK® 2 for a single interface – facilitating the link between VITEK® MS ID and VITEK® 2 AST results. It also provides integration with the new VITEK® DENSICHEK® including the automatic recording of McFarland values into VITEK® 2 software.
"This upgrade has made everyone [in our lab] a lot happier," concludes Hensley.