With the COVID-19 pandemic, we are more aware than ever of the risks that can linger in the air we breathe or on the surfaces we touch.
Did you know that major hospital pathogens, including multidrug-resistant bacteria, are able to survive for months on dry surfaces? That's true in particular for Staphylococcus aureus, Enterococcus spp, Clostridioides difficile, Acinetobacter spp., norovirus, Pseudomonas aeruginosa and Klebsiella spp. (see table).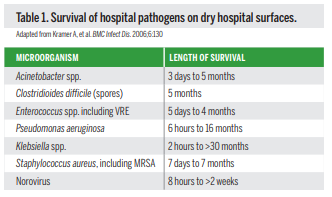 Evidence is growing on the importance of environmental contamination as a reservoir for healthcare-associated infections (HAI) and on its role in the transmission of multi-drug resistant organisms and common viruses such as norovirus or influenza virus.
Environmental contamination thus has a serious impact both on patient outcomes and on hospital costs.
You know that prevention is better than reaction, don't you?
Take control of your environment!
Environmental monitoring is an important component of infection prevention and control measures to safeguard patients and limit the spread of antibiotic resistance As a key player in the fight against HAI and in antimicrobial stewardship, bioMérieux offers diagnostic solutions for air and surface, adapted to the specific needs of healthcare professionals.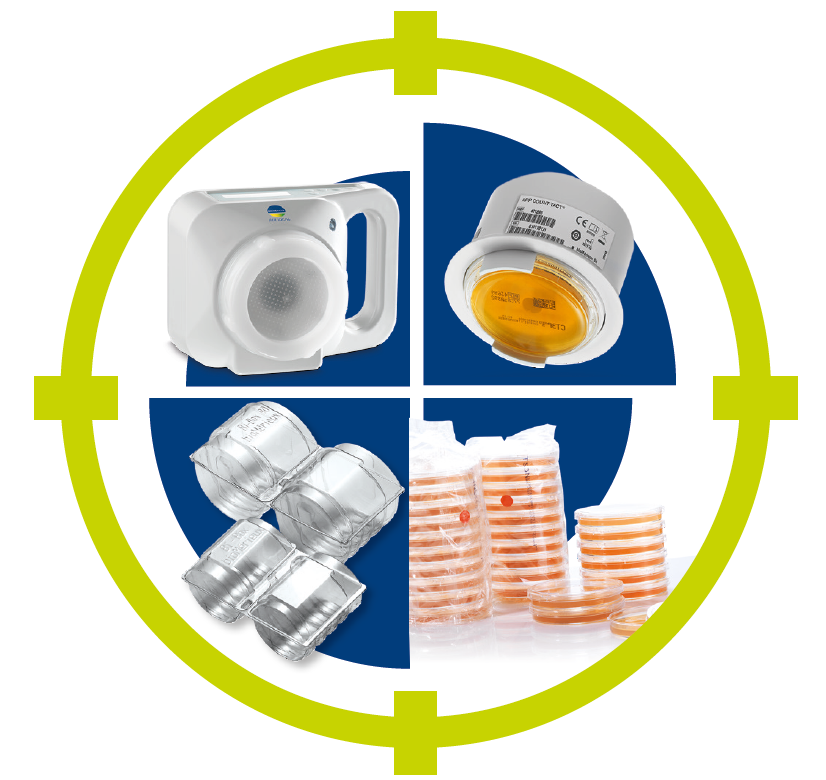 Perform easy air and surface sampling
Our Air & Surface Infection Control solution combines convenient, complementary tools for efficient monitoring:
AIR IDEAL® 3P® air sampler, with a simple, validated air circuit decontamination procedure
COUNT-TACT® agar and applicator for easy, standardized contact surface sampling
BI-BOX™ sterile plate transportation box
Irradiated culture media for use in protected areas, including biosafety cabinets and operating rooms, with unique LOCKSURE® closure system
Want to know more about our tools for Air & Surface Infection Control in Clinical Settings?