Hear from our leaders and see how we meet your AMS needs
Did you know? bioMérieux takes a truly multi-pillar approach to supporting clinical diagnostics labs in leveraging their expertise for impact on Antimicrobial Stewardship (AMS). Recently, three top bioMérieux leaders explained in video interviews what their division offers towards making sure that we're there for you on multiple fronts – medical, R&D and with comprehensive solutions for antimicrobial resistance (AMR). This consistent, persistent prioritization is part of what makes bioMérieux your lab's reliable partner for AMR mitigation and AMS!
Keep reading for excerpts from our interviews with : 
Mark Miller, Executive Vice President, Chief Medical Officer.
François Lacoste, Executive Vice President, R&D.
Pierre Boulud, Chief Operating Officer, Executive Vice President, Clinical Operations.
Mark Miller, Executive Vice President, Chief Medical Officer
What is important for an optimal Antimicrobial Stewardship program?
Antimicrobial Stewardship is an important activity in every healthcare setting and treatment facility. Like any activity it requires good tools. And diagnostics are vital tools for any Stewardship program.
Why is AMS everyone's concern?
Antimicrobial resistance and stewardship are everyone's concern for two reasons. The first reason is that antibiotic resistance can affect anybody, anywhere, anytime. You, a family member, a friend, a co-worker, anyone can be affected by an antibiotic-resistant infection. There are some countries that are more affected than others, but no country is spared from this phenomenon.
The second reason why stewardship is everyone's concern is that the use of antibiotics is the main driver for resistance.
So, we are all responsible in order to decrease inappropriate antibiotic use, thereby decreasing the amount of resistance in the community.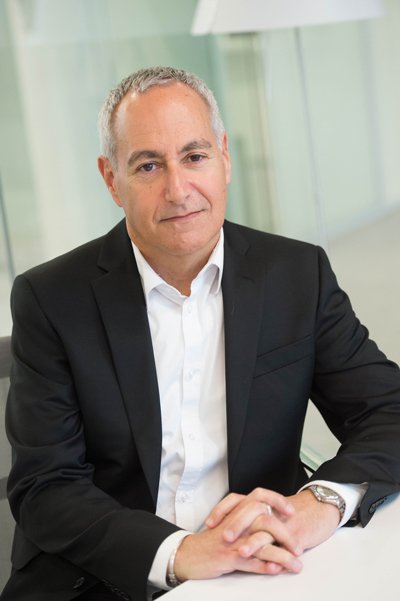 "Without diagnostics, the program itself and the people running the program are blind to what is going on with the patient, and [to] what are the best treatments in order to provide for that person."
François Lacoste, Executive Vice President, R&D
What are the objectives of Antimicrobial Stewardship?
In the hospital there are three objectives for antimicrobial stewardship programs. First is to have optimal use of antibiotics. Second is to fight against multidrug resistant organisms. And the third one is to prevent Hospital Acquired Infections.
What is important to aim for in R&D dedicated to AMS?
The first objective is to provide up-to-date tests in the field of identification and antibiotic susceptibility testing which meet scientific organization requirements.
The second is around IT and data, allowing connectivity, managing workflow within the lab in an efficient way, and to provide data which can be used either for specific reports, or, thanks to data mining, to provide insights to the lab and outside the lab.
And the third dimension is outside the lab with clinical decision support solutions to help guide the treatment with the appropriate antibiotics.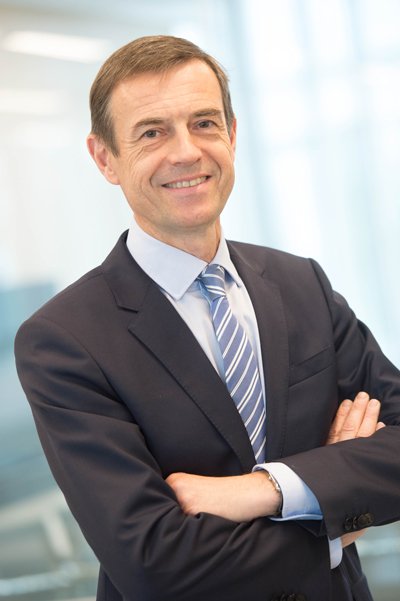 "For many years, bioMérieux is active in the field of Antimicrobial Stewardship and we spend a significant amount of our R&D budget meaning, roughly 80% in Antimicrobial Stewardship."
Pierre Boulud, Chief Operating Officer, Executive Vice President, Clinical Operations
How are AMS diagnostic solutions important outside the lab?
Obviously, we know the value of diagnostic solutions is well acknowledged by the labs. But talking about AMS it allows to speak in the broader Healthcare System of the impact of diagnostic solutions for the clinicians, for the pharmacist and in the broader scape of the Healthcare System.
Why is bioMérieux uniquely positioned to support labs and healthcare institutions when it comes to AMS?
To fight against antibiotic resistance.
bioMérieux is very strong and very powerful in providing many different solutions to fight against antibiotic resistance, be it PCT testing with Vidas®, be it ID/AST with VITEK®, be it blood culture with VIRTUO®and BACT/ALERT®, be it RP panels, with BioFire®. We have many ways to deal with antibiotics resistance and AMR, and this is making us very unique in the space.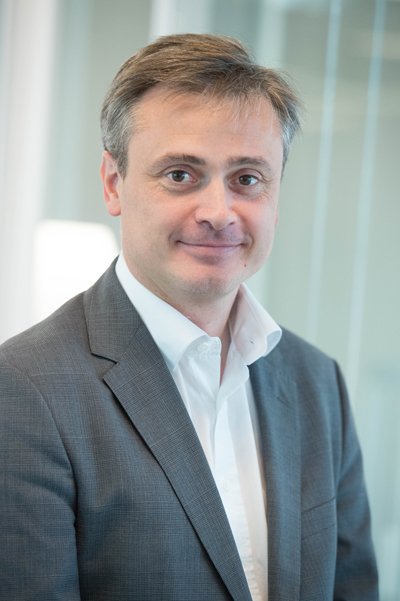 "It's very important that [bioMérieux has] a consistent approach across all the different activities and teams, so that we can really demonstrate to our clients that it's not only a communication tool, that it's not only the new tip of the day, that it's a genuine focus for the company at large."